Are you thinking about succession plans or selling your business?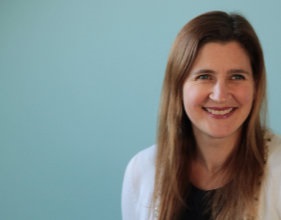 Kate Clarke, founder of finance and accounting recruitment specialists, Artemis Clarke, explains why you need to plan ahead when considering selling your business
You may have spent your whole working career building up a successful business and you're now looking to reap the gains through its sale, or you may be looking to sell so that you can move on and found a new company.
Research published in Harvard Business Review this year indicates that in the US around 15% of companies are started by people aged 29 and younger; the average age to start a business is 42 and in some sectors such as oil and gas, or biotechnology, it's more like 47. Whether you're on your first or second business or are a serial entrepreneur, you won't want the business you've built up to simply stop when you retire or move to new interests.
However, selling isn't easy. Anecdotal evidence shows of those who plan to sell their business, only around a fifth will be successful.
And it's not just a question of selling; it's also a question of selling to the right people at the right price. If you want to ensure a good price for the business when you sell, you need to start planning 5, 10 or even 15 years ahead of time.
Tangibles, intangibles and timing
The sale price of a business traditionally derived mainly from multiples of turnover. However, nowadays the calculations are more complex and can involve a myriad of other factors. Some are tangible and others intangible.
The tangible side may be more straightforward to address and could include:
Location – consider the lease or freehold and scope for expansion or moving to new premises
Look of the factory or offices – do you need to invest in new signage, refurb or general tidy-up?
What assets are there in the business? For example, premises and equipment.
On the intangible side, think about:
The intellectual property you can bring to your business. For example, if you have a technology business, what could you develop which would make you stand out from the competition?
Could you become a leader in areas such as machine learning and data analytics, or develop and demonstrate expertise in artificial intelligence in particular sectors?
Your marketing: Do you have a well-known brand and active marketing programme?
Supercharge your sales
Your sales patterns are also important, consider:
What kind of sales pattern do you have? Recurring revenue through ongoing subscriptions on auto-renew offers predictable cash flow, as does retainer work, and can make your business more attractive to buyers.
Are you very affected by seasonal buying? If so, could you can add a new product or service to reduce the peaks and troughs of demand?
What else affects the sales price?
The value that someone is willing to put on a business can vary considerably depending on how it fits into their business strategy.
For example, a firm in a competitive market, seeking fast growth may be prepared to pay a higher price for your business to give them extra capacity and staff immediately, rather than the lag which would come from building their business up themselves.
Finances must be in fine shape
On the financial side there are some essentials which must be in order and can feel hard to wrangle whether your company is large or small. For example, ensuring your financial records are in order is imperative. High street café chain, Patisserie Valerie, recently discovered a £20million 'black hole' in its finances, and would have been in immediate difficulties if 37% owner, Luke Johnson, hasn't saved the company from collapse with a £20m loan.
Having demonstrable ongoing cash flow, good profit margins, significant tangible and/or intangible assets, and small debt levels are all likely to come into play when negotiating to achieve a good sales price.
This is where having a seasoned and senior level financial director or finance manager can pay dividends. They can help you prepare for sale a 3 to 5 years ahead, highlighting any anomalies and spotting areas which could be improved, such as profit margins, to help gain a higher sales price when the time comes.
The FD will also be an important ally to have at your side when it comes to negotiations and due diligence, including valuable advice on what the purchaser is offering in terms of price and terms.
Your finance team or director may also be a key part of your succession planning and, if they stay with the company after you leave, provide reassurance for the purchasers.
Considering an MBO or family succession plan?
As well as selling the business as a going concern to outside parties, you could consider offering it to your management team through a management buyout, or even taking inspiration from the likes of Rupert Murdoch and Richard Branson and involving your children with the view to them becoming your successors in the business.
It's also worth deciding what you want to happen to the business should you die whilst actively involved. This requires a written agreement and often takes the form of offering the stake in the business firstly to senior management team, to try and ensure continuity of the business.
Finally, if you want to sell your business as a going concern, there are certain legal responsibilities you need to fulfil – to your staff, to the tax man, to your purchaser and, if applicable, to your shareholders.
Have you got the right people in place?
Find out how our specialist finance team can help form the bedrock of your business planning and finance needs with our permanent, interim and part-time finance staff. Get in touch today for an initial consultation.