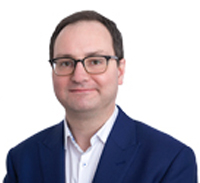 Maplebrook Will Writing Bristol,
HERE Studios,
470 Bath Road,
Bristol, BS4 3AP
Maplebrook Will Writing Bristol
I help clients secure their family's future with a range of legacy planning products: Wills, Trusts, Lasting Power of Attorney, Funeral Plans and inheritance tax planning.
Wills
You set out your last wishes in a Will, including who inherits your property, money and possessions. You can also appoint guardians who will take care of minor children.
Asset Protection Trusts
Trusts can protect your assets from events you can't foresee, such as children getting divorced, your house being sold to pay for care fees, or a vulnerable person losing state benefits if they inherit outright.
Lasting Power of Attorney
A Lasting Power of Attorney empowers people you trust, called attorneys, to make decisions on your behalf. They are different to Wills because they only work during your lifetime. They're particularly useful if you ever have dementia, become severely ill or are involved in an accident.
Funeral Plans
A funeral plan fixes the cost of a funeral at today's prices and removes stress for your loved ones. When the time comes, your family will just have to phone a 24/7 number and the funeral plan company will immediately release funds to your local funeral director.
Inheritance tax planning
If you're a married couple with a large estate, or a single person who owns a valuable house, you are likely to have to pay inheritance tax. Depending on your circumstances, we may have solutions to help you reduce the bill.