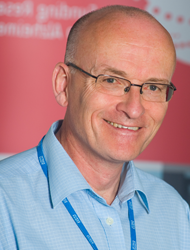 BRACE Charity Office
The Brain Centre
Southmead Hospital
Bristol, BS10 5NB
Dementia is a range of illnesses that cause suffering to the person with the illness and to those who are close to them.
Another person develops dementia every 3 seconds. There are already about 50 million people affected, and it could be 150 million by 2050 (source: WHO). Only medical science can provide a solution.
BRACE is a Bristol-based charity that supports medical research into the causes, diagnosis and treatment of dementia. We raise funds and we award grants to researchers at universities in SW England and South Wales.
We are registered with the Fundraising Regulator and the Association of Medical Research Charities, indicating that we embrace the highest standards in both fundraising and awarding grants.
Businesses can help BRACE by adopting it as 'charity of the year', providing sponsorship or volunteers, or engaging with our workshops and conferences.
Together we will defeat dementia.