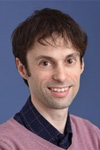 Office 415, Park House
10 Park Street,
Bristol, BS1 5HX
Outsourced IT support – Bristol, Taunton & the South West
Our expert team of Microsoft Certified Professionals and Accredited Cyber Essentials Consultants have over 10 years experience helping companies (large and small) with their IT support needs.
From start-ups with a single computer to SMEs with a fully-networked, multi-site operation; Our flexible way of working ensures that as your business grows you can scale your IT support accordingly.
We appreciate our customer's needs to resolve IT issues quickly and efficiently, which is why we aim to resolve all IT challenges remotely – by telephone call or remote access to your systems. We typically reserve site visits for more complex issues, but of course will always be happy to arrange a location visit if preferred!