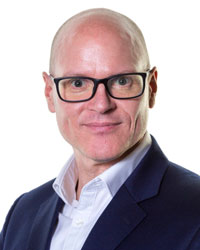 Bramford House
23 Westfield Park
Clifton, Bristol
BS6 6LT
Training and digital learning specialists
As Owner and Director of Training & Digital Learning Solutions for hewlettrand.com, I've spent over twenty years of my career cultivating expertise in the field of training, eLearning and talent development strategies to help organisations optimise people capabilities and performance.
I take a highly pragmatic approach to solving training needs, to design or project manage face to face, online and blended learning solutions for private and not-for-profit sectors.
I work with local, national and international clients and draw from senior L&D leadership experience and twelve years as an independent consultant and collaborate with trusted partners within the L&D industry.
Specialisms:
Diagnosing training needs, identifying inhibitors to people performance improvement and proposing solutions
Designing training strategies and programmes to embed people change and transformation
Delivering training programmes to improve leadership, management or sales team performance
Production management of bespoke training and eLearning content for products, compliance and technical training
Consultancy for procurement of eLearning and learning technologies to scale, commercialise or rationalise cost efficiencies
Partnership service to organisations and institutes exporting training and eLearning capabilities between UK/China
Writing training articles, providing content and presenting expert seminars and webinars to share best practice L&D
I volunteer a proportion of my time as a Director of chinabureau.co.uk not-for-profit organisation supporting UK/China trade development and to fundraise for local Mind charities.
I have been a member of IBC for a couple of years and highly recommend visiting us for lunch. Please contact me and I will invite you as my guest.