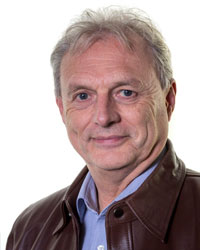 St Anne's Road
Bristol
BS1 4ED
Rosetta Legal Services Ltd
Barry is the MD of Rosetta Legal Services Ltd and has over 40 years legal experience primarily dealing with all aspects of debt and insolvency and has been described as "a master of getting blood out of a stone". Barry is probably best known for being the lawyer who put the bailiff into Tesco following a dispute over contaminated fuel.
Having spent some 40 years chasing debtors it is not surprising that Barry has developed some unique skills when acting for them facing enforcement action including mortgage possession and bankruptcy. Barry is also an expert on annulling bankruptcies and dealing with the trustee's costs.
Barry's wider range of legal skills include advising on credit control procedure, terms and conditions, dealing with liquidations, creditors meetings and civil disputes.
If you have a problem of a legal nature then a quick word with Barry will ensure that you are heading in the right direction.