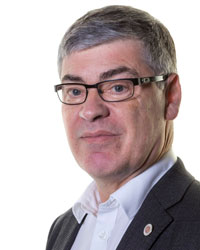 1st and 2nd Floor Office Suite
105 – 107 Bath Road
Cheltenham
GL53 7LE
ACF Direct
I help businesses, including small & micro companies, self employed and start-ups, secure the finance they require to grow their business. I work with customers, suppliers and professional advisors (accountants, consultants and business coaches).
Many of my customers are frustrated that their bank relationship has become remote and that the lending appetite is often absent. This may be so, but the bank is just one source of finance, and being BIG, they deliver very generic products that often don't fit the requirements of the customer.
Therefore, just as smaller businesses succeed by being more flexible so too do smaller lenders. These products can be the perfect fit for any business but the challenge for both lender and customer is how to bring each other together.
The answer is through a broker who gets to know the customer and their challenges. In this way the broker can match the right product/solution to a unique problem. This can seldom be achieved by a telephone/online relationship, it's essential to meet with the customer to gain a real understanding of the business; it's especially in this area that the massive loss of relationship staff in the High St banks has made this so difficult over recent years.
By working closely with my customers I am their advocate to an underwriter, there will be no "tick box" underwriting, thus ensuring the best chance of a positive decision.
If you prefer a face to face service and to talk to the same person each time, then please give me a call. As well as financing all types of assets (vehicles, machinery, IT, office/shop fit outs & much more) I can also re-finance tangible assets, release cash from debtors to enable your business to grow and also provide unsecured loans to assist with paying tax, managing stock or for a simple cash injection into your business.
After 32 years with Barclays Asset Finance I know every business is different, that is why I still love the challenge of finding the right solution for each customer.