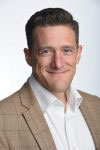 Unit 19 Douglas Road Industrial Park
Douglas Road,
Kingswood
Bristol BS15 8PD
Gough Mortgage + Protection
Whether you are looking to buy your first home and want someone to take some of the stress out of the process, remortgage for that much needed extension, or simply to make sure you still have the best deal available, I can help. If you are buying to let out, or buying to move somewhere else, you have come to the right place.
Arrange your free initial review, and get access to Mortgages from the whole market place. I aim to take some the stress out of any scenario by providing a full advice and recommendation service. With 20 years of experience in Financial Services, you will be in safe hands and have access to the best deals available, including many you will not find on the high street. I provide a guarantee that if I am unable to provide a Mortgage Offer, you pay no fee.
I also provide advice and recommendation on all forms of protection, both Mortgage related and personal. No one plans to fall ill, but sadly it does happen. I support you in choosing from a range of Insurances such as Life cover, Critical Illness cover and Income Protection to help protect you and your family's future financial security in the event of anything unexpected.
Your home may be repossessed if you do not keep up repayments on your mortgage. You may have to pay an early repayment charge to your existing lender if you remortgage. As with all insurance policies, conditions and exclusions will apply. Not all Buy To Let Mortgages are regulated by the Financial Conduct Authority. There may be a a fee for arranging a Mortgage and the precise amount will depend on your circumstances. This will typically be £495.
Gough Mortgage & Protection Ltd is an Appointed Representative of Stonebridge Mortgage Solutions Ltd, which is authorised and regulated by the Financial Conduct Authority. Registered Office: Gough Mortgage & Protection Ltd, Unit 19 Douglas Road Industrial Park, Douglas Road, Kingswood, Bristol BS15 8PD. Registered company number 09846318. Registered in England & Wales.